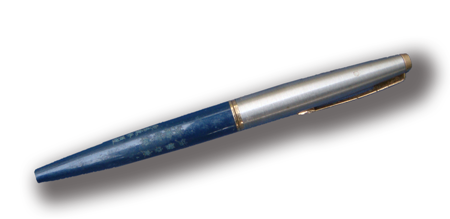 Ven. Zhiyu's Dharma Talks for Buddha Recitation Seven-Day Retreat, First Term, 1991
On Arising of Mental Activities Discrimination Occurs
As Buddha-meditation practitioners you should not talk gossip, nor think gossip; just recite the Buddha-name whole-heartedly. It is rather easy not to talk gossip, but it requires a little effort not to think it.
      To make it simple, not to talk gossip means to refrain from lying, harsh words, frivolous speech, and divisive talk; not to think gossip means to eliminate greed, hatred, and delusion. It is rather easy to avoid verbal misconduct because as long as you keep silent you will not tell lies, harsh words, frivolous speech or divisive talk, although it is also easy to commit it; but there is no way of controlling the mind from thinking so as to eradicate greed, hatred, and delusion. Our minds are like apes and monkeys who would not rest for a single moment.
      Talking gossip is always concerning conflicts between self and others. What to be blamed is sentient beings' rooted defilement of greed, which causes hatred, while greed and hatred both arise from delusion.
      Where does greed come from? It originates from self-attachment. From self-attachment arise four kinds of afflictions—self-view, self-conceit, self-love, and self-pride—which constitute the seventh consciousness manas. Therefore, greed arises from self-attachment; from greed, hatred and delusion arise subsequently; because of greed, hatred, and delusion, ten evil karmas—killing, stealing, sexual misconduct, lying, harsh words, frivolous speech, divisive talk, greed, hatred, and delusion—are produced; evil karmas lead to bad destinies.
      Self-attachment is a curious thing. Dependently arising, "self" is empty in essence. Therefore the Buddha says all phenomena are empty of self. Since there is no self, how can there be self-attachment? It is merely an inverted (untrue) perception held by sentient beings.
      What causes sentient beings to attach to self? Clinging to cognitive objects. Sentient beings cling to all cognitive objects in the environments, not knowing they are but images, unreal. These objects may appear alone in the sixth consciousness, or together with the five kinds of frontal consciousness; in either case, they are totally illusory.
      Some may protest, "All cognitive objects are real, and shouldn't be illusory?" In fact, what is real is the "Suchness" (Sanskrit: tathātā). Suchness—things as they are—is that which we refer to as no-nature, and no-nature means emptiness. Sentient beings regard emptiness as existence, and, in that emptiness, experience birth and death incessantly; that is why they are said to hold inverted views.
      Self-attachment can roughly be categorized in two kinds: attachment to self of person, and attachment to self of dharma. Attachment to self of person is the clinging to one's body and mind of five aggregates as me, and therefore is an inverted perception that contradicts the teaching in the sutras that says "all the five aggregates are empty"; attachment to self of dharma is the belief in the inherent existence of all phenomena and is also a false view, contrary to the Buddha's teaching that advises all phenomena have no self. This is called distortion and dream.
      Attachment to the existence of a person as self produces one kind of hindrance—afflictive hindrance. The afflictive hindrance blocks our attainment of Nirvana. Attachment to self of dharma produces another kind—cognitive hindrance. The cognitive hindrance impedes our way to Enlightenment.   
Therefore, do not attach to any perceptual characteristics, as doing so is a wrong way. When we read the sutras, for example, if we do not attach to any perceptual characteristics, the texts are not only the acquired knowledge, but they will also become wisdom-mother—the origin of wisdom; otherwise, they will become obstacles to the development of wisdom.
The cognitive and afflictive hindrances cause two kinds of death—the transformational and fragmentary ones. When speaking of learning the Buddhadharma to end the cycle of birth and death, we refer to these two kinds. Not knowing this truth, one may say, "I do not learn the Buddhadharma for ending birth and death." He does not know that birth-and-death is illusory, and that in the cycle of birth and death we endure pains and deaths in illusion.
      One who has broken the cycle of birth and death is addressed as "the enlightened one"; the Buddha having attained the Ultimate Enlightenment has ended these two sufferings and deaths. In the path of learning the Buddhadharma, once you have eliminated the afflictive and cognitive hindrances and detached from the selves of person and dharma, you are said to "attain the Buddhahood."
      Elimination of afflictive hindrance due to attachment to self of person leads to the Ultimate Nirvana of Buddhahood; elimination of cognitive hindrance due to attachment to self of dharma results in the Upmost Enlightenment. The Upmost Enlightenment is wisdom; the Ultimate Nirvana, which, unknown to sentient beings, causes bodhisattvas to arouse great benevolence, is compassion. Therefore bodhisattvas on causal grounds would operate compassion and wisdom concurrently until they attain the ultimate result of Buddhahood named "the Upmost Enlightenment".
      As I have said, the notion of self and other, right and wrong, and the arising of mental activities all fall to the cycle of birth and death. According to the Chan School's teaching, when we start to think, we discriminate what we cognize. The right way instead is to cognize things without making discrimination, but we tend to behave the other way.
It is the five frontal consciousnesses that cognize all phenomena. That is, the eye cognizes black and white, the ear discerns high and low sounds, the nose tells pleasant and foul odors, and the tongue knows sweet and salty tastes, and so on. Cognition is blameless; the problem lies in discrimination. It is the sixth consciousness that is responsible for the results, either the attainment of the Path or fall to the three bad destinies; the five frontal consciousnesses are not guilty.
      When we use the five frontal consciousnesses without being affected by the sixth, we are called to operate "the cognition with unrestricted activities". Therefore, there is a saying that goes, "Use faculties instead of consciousness." It means to use the five frontal faculties instead of the sixth consciousness.
      In short, to remain wondrous, pure, immovable, and retaining all is Buddha; upon activation of thinking, sentient beings come to be.
      Therefore, to invoke the notion of self and others, right and wrong, and to start mental activities all fall to the cycle of birth and death. I talk about this today to remind and urge you all to pay attention.
      Now, let's recite Amitābha Buddha.
起心動念皆為是非
念佛人,須要口不講是非,心不想是非,一心念佛。口不講是非,倒容易;心不想是非,就要下點功夫了。
簡單說,口不講是非,是沒有妄語、惡口、綺語、兩舌;心不想是非,就沒有貪瞋癡。防止口業,還比較容易,妄語、惡口、綺語、兩舌,固然是容易犯,可是,只要你不講話,就不犯;心不想是非,沒有貪瞋癡,沒有辦法控制。我們的心,好像猿猴一樣,沒有一時一刻停止。
談是非,不外乎人我。其過有出處,由於眾生皆有貪;由於貪欲,產生瞋恨心;貪瞋皆是愚癡。
貪,從那兒來呢?貪,源於我執。由於我執,產生四種法,就是我見、我癡、我愛、我慢,構成我們第七末那識。所以,貪欲產生於我執;又由貪欲,發生貪瞋癡三不善;由於貪瞋癡,造十種惡業,殺、盜、婬、妄語、惡口、綺語、兩舌、貪、瞋、癡;由於惡業因緣,墮於惡道。
這個我執很怪。因為「我」是因緣所生法,因緣所生法,就是空。所以說,佛說一切法無我。既然無我,怎麼還會有我執呢?這是眾生顛倒。
我執產生於何處?產生於攀緣。攀緣,「緣」僅僅是個影像,沒有實在的。攀緣,攀緣於境,就是環境。這個境有自己六識起的,也有第六識和前五識同時起的,都是虛妄的。
或者有人說:「境是實在的,不應該是虛妄的。」其實,如果要是實在的話,應該叫「真如」。真如就是那個無性,無性就是空。眾生以空為有,在空中受生受死,所以說是顛倒。
我執大概分為兩種,人我執、法我執。人我執,執著五陰身心為我,經上說「五陰皆空」,所以說是顛倒;法我執,執著諸法實在有,佛說一切法無我,就是空,所以法我執也是顛倒。這就是顛倒夢想。
由於人我執,產生一種障,煩惱障。煩惱障,障住我們的涅槃。法我執也產生一種障,就是所知障。所知障,障住我們的菩提。
所以,不可取相,取相就錯誤了。譬如看經文,不取相,那麼經文上也是我們所知,可是它就變成智母,智慧之母;如果取相,它就變成智障。
由於所知障、煩惱障,產生兩種死,就是變易死、分段死。學佛了生死,就是了這兩種死。有人不知道,他說:「我學佛,不求了生死。」他不知道,生死是虛妄的,我們在生死當中,虛妄受苦、虛妄受死。
了生死的人,稱為「覺悟」,佛是究竟覺,所以,佛二苦、二死皆盡。如果你學佛,斷二障,煩惱障、所知障;空二我,人我、法我,這就叫「成佛」。
斷煩惱障,空人我,得佛的究竟涅槃;斷所知障,空法我,得佛的無上菩提。無上菩提,是智;究竟涅槃,菩薩發現眾生不知,所以起大悲心,是悲。所以,菩薩修因地的時候,要悲智雙運,到成佛得究竟果,總名「無上覺」。
我們說過,人我是非、起心動念都是生死。禪宗說過,因為起心動念,它是分別一切法,妄作分別想。如果分別一切法,不作分別想,就對了。壞在我們分別一切法的時候,妄作分別想。
分別一切法,是前五識。譬如眼分別黑白,耳分別大聲、小聲,鼻子分別香臭,嘴巴分別甜鹹。它沒有罪,壞就壞在妄作分別想。作分別想,是第六意識。所以前五識無罪,第六意識功魁禍首,得道是它,落三塗也是它。
如果我們前五識動的時候,不受第六意識左右,叫「成所作智」。所以有一句話:「用根不用識。」用前五根,不用第六意識。
總說一句話,妙湛總持不動,是佛;才一起心動念,就是眾生。
所以,人我是非、起心動念皆是生死。今天提出來,提醒大家,請大家注意到。
現在開始念佛。